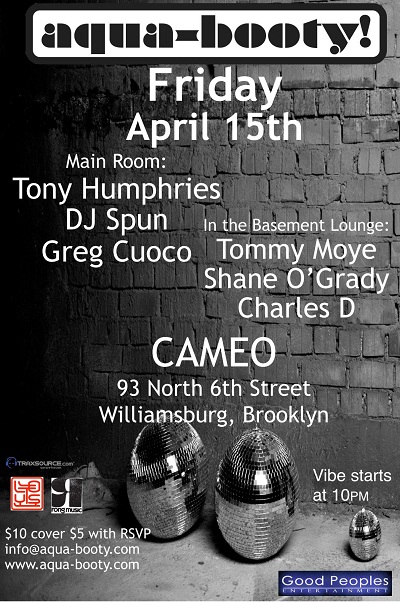 Good People's Entertainment brings you…
AQUA-BOOTY!
Another installment of DJ Spun & Greg Cuoco with Tony Humphries on the main floor with special guests in the Rong basement lounge:
Tommy Moye
Shane O'Grady & Charles D.
Move to the rhythm of the beats on 2 floors with all the house, disco and great music you can stand in Williamsburg at Cameo, on North 6th St. (between Berry & Wythe)
Please RSVP for $5 list and get there early as space will be limited for this special event.
info@aqua-booty.com
Powered by Good People's Entertainment, Rong Music and Aqua-Booty!