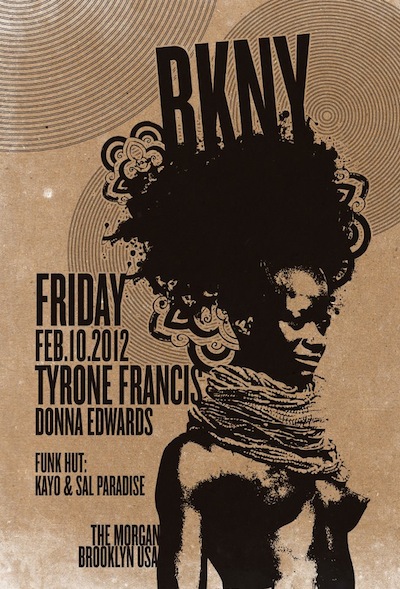 We're extremely thrilled that Black N' Yellow production will have Mark Francis (Club Shelter) as BKNY's resident opening DJ. This month, they have resident DJ/Producer Tyrone "mixologist" Francis, Donna Edwards (Shades of Dance) & Mark Francis in the Main Room. The powerful trio will keep the party jumping as DJs Kayo & Sal Paradise will be laying down the eclectic beats in the Funk Hut.
Admission:?$10 RSVP List/$20 General
RSVP to: info@blaknyello.com for $10 list
18 to dance/ 21+ to drink
10pm – 12noon
The Morgan 25 Bogart Street, Brooklyn, NY  11206
***ENTRANCE IS @ 250 VARET STREET***
L Train to Morgan Avenue
Complimentary fruit & goodies will be available all night, with breakfast in the morning!
SEE YOU ON THE DANCE FLOOR!