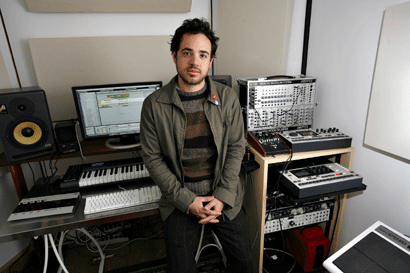 Micah Frank is the founder of Puremagnetik, a sound design studio that takes a unique approach to developing and delivering original content to DJ's and producers all over the world. They recently settled into a custom-built production facility in Brooklyn's artist and technology friendly neighborhood Dumbo, NYC where we had the chance to sit down with Micah for a brief interview!
What platforms does Puremagnetik develop content for?
MF: We develop sample and sound libraries for Ableton Live, Kontakt, Logic and GarageBand. We also make DJ Tools that are available on Beatport.com as regular .wav file downloads. We're trying to find someone to develop a native proprietary plug-in that will run all of our sounds in any DAW. I challenge someone in New York to make a native plug-in for us!