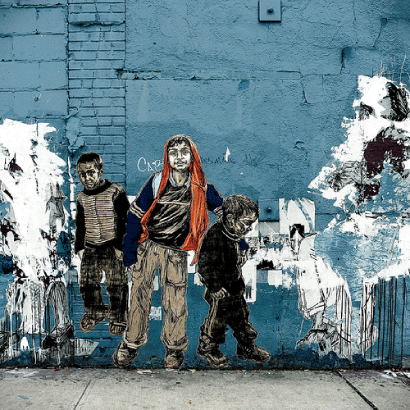 Photo by f.trainer
Recent News
We're heading out of town for another week but thanks to our excellent production team of Andy and Ben, the radio shows and archives will continue as scheduled! However, news updates and dailysummaries will slow down a little while we're gone so be sure to check the back pages for new content! The calendar is fully loaded and will continue to be updated as well so check back often for new listings. In addition to the events listed in the calendar, there are two notable things happening this weekend. Enjoy:
Summer Streets NYC
All Points West Festival
Upcoming Radio Shows
Today: Halcyon presents Nü Pschidt @ 7PM
Monday: Zakka's Radio Show @ 6PM
Wednesday: A1 Afterhours @ 9PM
Thursday: The Fat Beats Review @ 8PM
Friday: Halcyon presents Nü Pschidt @ 7PM
New in the Radio Archive
07.19.08: Solé East Session 1
07.26.08: Solé East Session 2
A1 Afterhours 08.06.08 Coming Soon…
Thursday Trivia! – Still Going!
Q: Name the location of Thursday's or Friday's dailyimage.
Email us your answers or post them in the comments below. This one's pretty tough so the first person with the correct response wins a signed copy of Brooklyn Street Art AND a T-Shirt courtesy of Toshi from Zakka. Good luck!