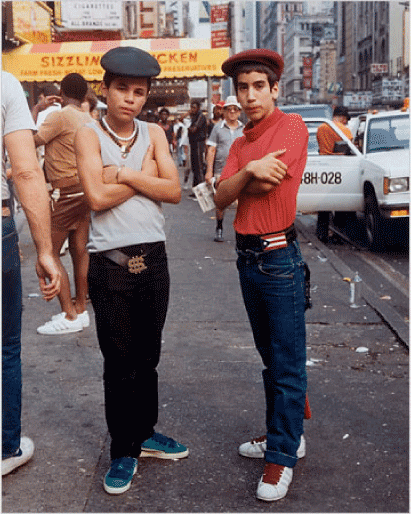 By Holland Cotter – NYTimes
"One of the stirring things about the video of Mr. Hsieh's performance when seen today is the incidental evidence it gives of how radically the city has changed in a quarter-century. By 1981 it was a pretty run-down; the 1970s had been a rough time. But partly for that reason artists could still afford to live and work here and make the streets of neighborhoods like the East Village and the Lower East Side extensions of their lives and their art.
This is no longer possible to the same degree or in the same way, and maybe it is no longer desired. The art world is more professionalized now; there's more money, and it is spread around a little more evenly. And artists, at least in Manhattan, aren't concentrated in neighborhoods anymore. The show tacitly acknowledges this." [Read More]
Street Art Street Life: From the 1950s to Now" opens Sunday at the Bronx Museum of the Arts, 1040 Grand Concourse, at 165th Street, Morrisania, and remains on view through Jan. 25; (718) 681-6000; bronxmuseum.org.