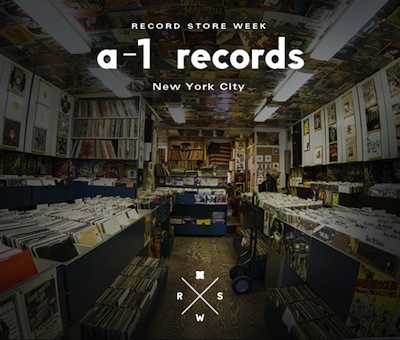 By Words: Ethan Holben Photo: Francesca Tamse (XLR8R)
In advance of this Saturday's Record Store Day happenings around the globe, XLR8R has put together a week-long series of features devoted to taking a closer look at some of our favorite record-selling outlets from around the world. Check out the entire series here.
In 1996, New York City's East Village (which was then simply called the Lower East Side) was a much different place than it is today. What's now one of the most desirable neighborhoods in the Big Apple, an area stuffed with high-rise condos, exorbitantly priced cocktail lounges, and an inordinate number of sports bars, was then a neighborhood on the edge. Marijuana was being sold out of bodegas, heroin addicts occupied the benches and bathrooms of Tompkins Square Park, and cab drivers would sometimes refuse to even take people there. This was the East Village where bookstore owner and flea-market vendor Isaac Kosman opened a new kind of record store, which he named A-1.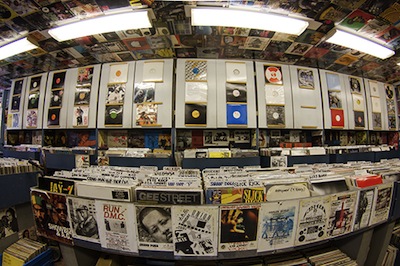 Some 17 years later, hundreds of record stores have both opened and closed in America, but A-1 is still standing—and thriving. "It's Darwinism," says store elder Jay Delon, who humbly refers to himself as the "senior guy," despite clearly leading the staff. "We try to adapt, and not be purists, and stay curious about what people are into." A-1 keeps things simple, which is surely part of the reason it's become one of the best-curated record stores in the US. Originally envisioned as both a store for collectors and an alternative to the overpriced classical- and rock-oriented stores in New York's West Village, A-1 quickly became one of the top destinations in the United States, or perhaps even the world, for jazz, soul, and rare grooves. Producers like Gangstarr's DJ Premier, Pete Rock, The Alchemist, and Masters at Work were early regulars, buying stacks of obscure records for sampling and use in their own productions, which DJs were in turn buying and playing as soon they were released. Over time, A-1 continued to evolve, expanding its racks to include hip-hop, rock, disco, boogie, house, and techno. With each addition, A-1's importance to NY's music scene only grew, a notion that legendary rare-groove DJ Amir (a.k.a. Amir Abdullah, of Kon & Amir, and owner of the reissue label 180 Proof), lays out in more detail. "Hip-Hop owes a lot to A-1 Records," he says. "Everyone from Lord Finesse to Midi Mafia shopped there and made some of their classic tunes from records they bought there."
[Read More]