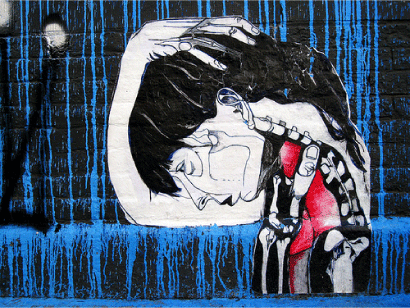 Photo by Streetsy
Recent News
We were, err, up a little late last night so the news is going to come a little later. For now, enjoy the dailyimage and check out the radio archives – there is a lot of good stuff in there!

Upcoming Radio Shows
Today: Halcyon presents Nü Pschidt @ 7PM
New in the Radio Archive
A1 Afterhours 08.20.08 Hr.1: Mike
A1 Afterhours 08.20.08 Hr.2: Toshio
Live From Solé East 08.16.08
Thursday Trivia!
Q: We've had a few hard ones in a row so this week we're gonna make it really easy for you. What bridge is pictured in Thursday's dailyimage?
Email us your answers or post them in the comments below. The first person with the correct response wins a signed copy of Brooklyn Street Art. Good luck!