Mixed  by Anthony Avatar, Max Echo, Enoe
Enoe (BFM)
No stranger to NYC's underground music scene, Enoe is amongst the latest wave of artists experimenting in the 140bpm realm, with mixes and productions exploring all the elements that help drive todays dance scene. In 2008 he was scouted and invited to join the Bass Fueled Mischief DJ crew, and soon became a favorite of the BFM fans. Now with plans of getting his first release, he is ready to make his mark, playing deep and melodic vibes, making it easy for all fans of electronic music to enjoy. Be on the lookout for new releases, dj mixes and other goodies from Enoe.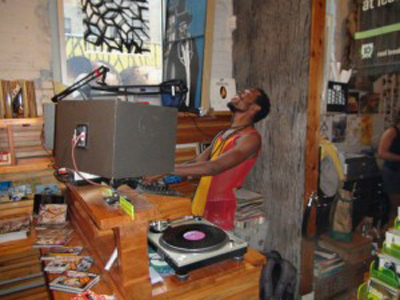 Anthony Avatar
Anthony Avatar is the last of a dying breed, a true native New Yorker of almost three decades. Anthony was born & raised in the heart of downtown's melting pot, growing up in The Chelsea Housing Projects, a place where little kids learn what their talents are quickly as a means of socio-economic survival. It is also the same neighborhood to foster the creative morale of Whoopi Goldberg, Grand Mixer DXT, The Wayans Brothers and Rakim, to name a few. Rhythm has always been a fundamental part of Anthony Avatar's development. He can still call on his earliest memories of his neighborhood filled with Hip-hop on boom-boxes, deep house & disco pumping out of car systems, meringue in passionate flight from apartment windows, and the twilight mosaic of New York City after dark when all nightlife seemingly fled to the legendary Roxy.