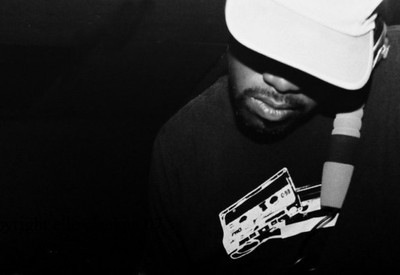 Mixed by Rahaan
Rahaan has been dropping disco and funky house beats to retro music heads since the 80's when he and his friends use to dance at the best house parties in Chicago – Rahaan's home state and most importantly, the place which gave birth to House music.
Playing at house parties in Chicago obviously done Rahaan some good, as he is now a successful DJ and music producer in his own right. He recently released Rahaan Edits Vol. 1 and 2 in 2008/9 on Stillove4music record label as well as putting out some remixes on the KAT record label.
The thing about Rahaan is that he defiantly knows his art, and it is his outstanding skill behind the decks that has brought him from the Chicago underground circuit out onto the international playing field of Japan, Australia, Amsterdam, Spain, Ireland, Scotland, England, throughout America.
But before Rahaan made his presence on the global dance floor, Rahaan was playing his music from his cassette tapes with his dance crew called the Chuck Brothers. He then moved to the state of Wisconsin whereby he started to grow a serious collection of disco and house records. In 1996 Rahaan moved back to Chicago started hanging out with his old friends, forming the reunion of the Chuck Brothers once again.
During the 90's Rahaan was building up his reputation as one of Chicago's finest Disco/House DJ, playing at a hot club called "The Spot" and the infamous loft parties with Mr.Bill, Pee Wee and friends. This opened the door for Rahaan to perform on guest spots for Sisterz of Vision and Soul In The Hole club nights, followed by a residency "Budda Lounge" – one of Chicago's best nightclubs. ..[Read More]