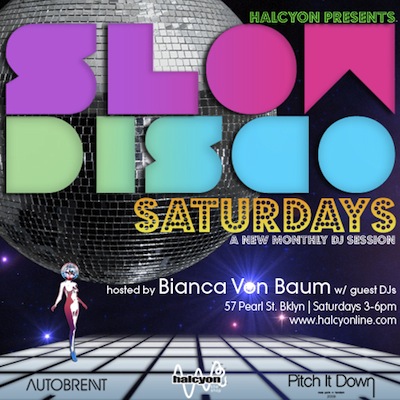 Mixed by Jkriv, Son Of Sound
Jkriv (Deep&Disco)
JKriv (Jason Kriveloff) is a man of many musical hats. As a founding member, bass-player, and co-songwriter/producer for the live-house band Tortured Soul, he has toured the world and contributed to staples of the 2000-something deep house oevre. Lately he's been collecting his forays into the world of DJing and production under the moniker DEEP&DISCO, which aptly describes the sound and style that informs his musical approach. Having amassed a sizeable following of discophiles around the globe through his signature-crafted Disco edits (yes, those!), 2011 will see the launch of Deep&Disco Recordings, a home for both his original productions and contributions from Lou Teti, Blacklodge, Sleazy McQueen, Space Ranger and more. Additionally, J is a lover of small animals, fountain cokes, and long walks through rat-infested, trash-covered Brooklyn streets.
Son Of Sound (Speak Recordings | NYC)
If creative synergy can be traced to a specific time and place, New York during the turn of the '80s would be the influential epicenter for producer/DJ Henry Maldonado aka Son of Sound. Born into a social and economically turbulent, Disco crazed New York City in July of '71, Henry's early musical influence would come in the form of house parties. His father, Enrique Maldonado, a Latin percussionist with an eclectic record collection was the maestro in charge of programming a steady diet of Disco, Soul and of course Latin.Henry's prominent experiences would derive from the Post-Disco/pre-Hip-Hop, generation-X epoch of the early '80s. Hip-Hop had spread beyond the Bronx and into the remaining boroughs. Disco was fighting for its survival, fusing with Punk Rock, Salsa, Electro and Rap. Electro pioneers such as Kraftwerk, Man Parrish and Arthur Baker laid the template for electronic dance music. Radio mix-show DJ's such as John "Jelly Bean" Benitez, Red Alert, Latin Rascals and Tony Humphries would serve as Henry's mentors in the art of the mix.