Mixed  by Anthony Avatar, Max Echo, Enoe
Enoe (BFM)
No stranger to NYC's underground music scene, Enoe is amongst the latest wave of artists experimenting in the 140bpm realm, with mixes and productions exploring all the elements that help drive todays dance scene. In 2008 he was scouted and invited to join the Bass Fueled Mischief DJ crew, and soon became a favorite of the BFM fans. Now with plans of getting his first release, he is ready to make his mark, playing deep and melodic vibes, making it easy for all fans of electronic music to enjoy. Be on the lookout for new releases, dj mixes and other goodies from Enoe.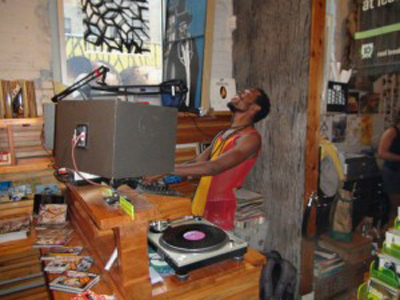 Anthony Avatar
Anthony Avatar is the last of a dying breed, a true native New Yorker of almost three decades. Anthony was born & raised in the heart of downtown's melting pot, growing up in The Chelsea Housing Projects, a place where little kids learn what their talents are quickly as a means of socio-economic survival. It is also the same neighborhood to foster the creative morale of Whoopi Goldberg, Grand Mixer DXT, The Wayans Brothers and Rakim, to name a few. Rhythm has always been a fundamental part of Anthony Avatar's development. He can still call on his earliest memories of his neighborhood filled with Hip-hop on boom-boxes, deep house & disco pumping out of car systems, meringue in passionate flight from apartment windows, and the twilight mosaic of New York City after dark when all nightlife seemingly fled to the legendary Roxy.
Ant Avatar is 1/3rd of the Boogie Brothers Collective, formerly known as a group that makes and plays music for people to dance to. He plays purely vinyl dance music and is influenced by Wayne Ford, DJ Harvey, Mark Farina, Gene Farris, and Todd Terry. While playing all over New York at spots like Hammerstein Ballroom, Norwood, Hotel QT (alongside Shane Daddy,) Apt (alongside Neil Aline), and Canal Chapter, and holding residencies at Leux De Gamin, Ella (Wednesdays,) and Santos (Sundays,) Antony still aims to be the humblest of crowd-pleasers.
Also contributing to his creative influences are Anthony's experiences skating for Zoo York & Supreme in '97, B-Boying, reading, doing Graffiti pre, post & all through the Giuliani era. When asked what his goal is when he performs, Anthony simply stated, " I want the guy in the corner that doesn't even like dancing getting it ON on the dance floor!" (*Bio by BVD)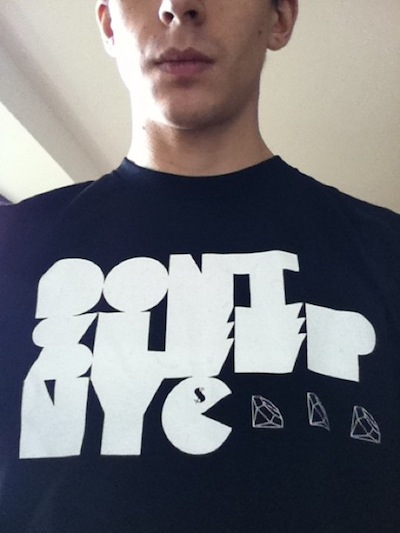 Max Echo (Dont Sleep NYC)
Max Echo grew up playing jazz and funk, discovered dub and drum and bass in the 90?s and fell in love with grime and dubstep in the noughts. He has been active in the US dubstep scene since 2007. His recent productions have centered on funky, garage and future bashment and his sets blend across the 140 – 120 bpm spectrum. Together with producers Bookz and Mad Scientist he formed the Don't $leep NYC collective in February of 2010. Look for forthcoming releases from Max Echo on limited white label pressings out on Don't $leep this fall.