Mixed by Winter, Human, Lifeline & Liondub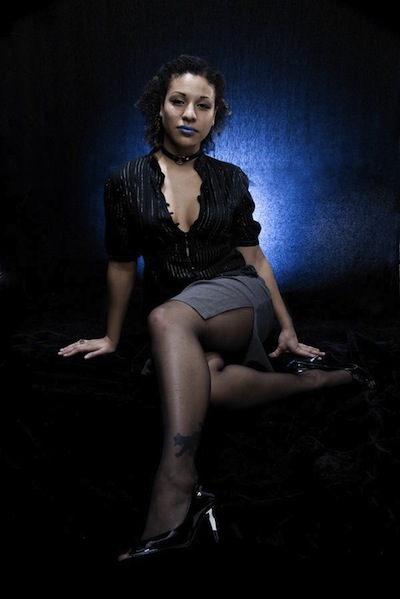 Winter (Taciturn Records / www.djwinternyc.com)
Her passion for entertaining and love of dance infused with an urban sensibility, Winter defined her style through her residencies at world renowned NYC weeklies like Konkrete Jungle and Camouflage. In turn, she has been featured in several publications, including the NY Post, TimeOutNY, 1-42 Magazineand Teen Voices Magazine. As a co-founder of SisterNYC, Winter helped to develop & gain exposure for the talented all-female crew of DJs, producers and vocalists. She's also competed in several DJ competitions, namely the Numark/Women Who Rock magazine competition as well as Iron DJ, held at NYC's The Frying Pan. She was also featured in a music documentary by Julie Covello titled Prohibited Beatz (http://djshakey.com/prohibitedbeatz). Winter has rocked clubs and dancefloors with prominent DJs and producers across the world, chieflyin Berlin and the US. Her style spans a range of different genres covering drum and bass, breaks, electro & dubstep. Her love for the music has lead her to do production work with Taciturn Records and in the future her own imprint, Testpress Digital…always on the move!
Human?
Dissolving boundaries through music, dance & life expression. Iterate quality, resonate with love & inspire movement.Although having been primarily known for his Jungle/Drum & Bass excursions, Human's main skill is versatility, the ability to adapt to any situation, yet still deliver a trademark sound. Whether it be Jungle, Dubstep, Hiphop, Reggae or any sort of breakbeat & bass driven style, you know its Human selecting with mic in hand. With exclusives, up-front brand new selections & dug up rarities & classics, it's a guaranteed special vibe in any dance Human rocks.A fixture in the NYC underground party scenes, Human is host & resident DJ/MC at Konkrete Jungle NYC, the worlds longest running Jungle/Drum & Bass weekly.Human has played at virtually every Jungle weekly ever in NYC (Camouflage, Direct Drive, Plan B, Testpress, Physics etc.), countless monthlies & one-offs, and has headlined & rocked numerous spots in Toronto, Montreal, Miami, Boston, Washington DC & everywhere in between. Human has taken on the role of DJ & hype man for Embedded Records artist Bisc1, and they have performed many times, including at NYC hotspots such as Knitting Factory, Studio B, Southpaw, Mercury Lounge & Bowery Poetry Club, as well as across the country and at festivals such as South By Southwest in Austin Texas, A3C in Atlanta, and Scribble Jam in Cincinatti.Most recently, Human's emphasis has been on boundry dissolution and uniting the tribes on the dancefloor. Hosting & promoting a series of multi-genre eventscalled Fundamental & releasing a series of studio mixes called "Fuck Your Genre", Humans now sound is a sort of "Neo-Jungle" melting pot of dancefloor friendly breakbeats and basslines, classically inspired future thought.

Lifeline (Survival – Brooklyn, NY)
Having been part of the NYC rave scene ever since his early teens, Lifeline first got involved DJing Techno about 12 years ago, which then quickly led to producing & recording engineering in a wide variety of styles.In 2002 Lifeline became one of the founding members of Brooklyn's Blacklist Studios, and has spent countless hours behind the boards & the buttons,perfecting his craft & developing his sound. In 2005 Lifeline saw his first Jungle Drum & Bass release as part of the Intune Ragga Sessions CD, with a song called "Karma Sutra" featuring Bass Nacho & MC Navigator. Since then Lifeline has kept a low profile, but all the while staying up on the very latest dance music sounds.